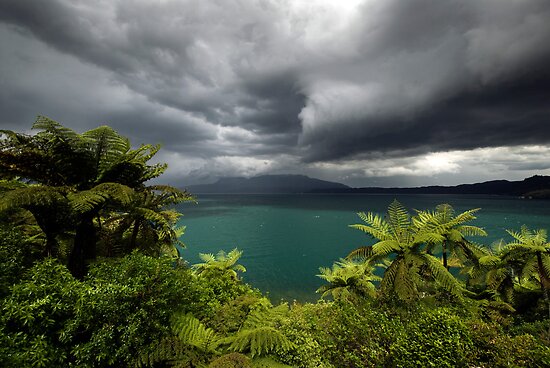 Massive storm about to hit Rotorua
Lake Tarawera, Mt Tarawera, Rotorua, North Island, New Zealand.
14/11/2011
This was the beginning of this afternoons storm that hit Rotorua. This is the last bit sunshine, hitting the bush. It was predicted and the weather person actually got it right. See the next photo to see what happened when it hit.